Now 61, redhead divorcee and mom Brie Daniels is back for more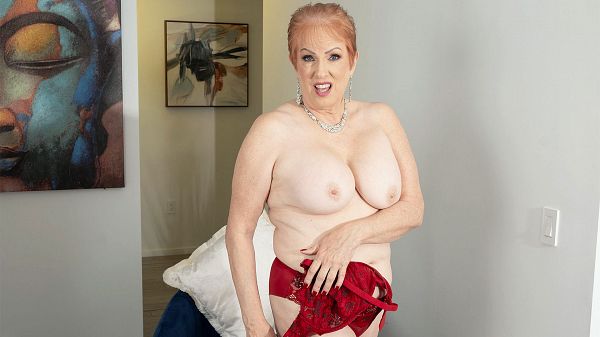 When she made her worldwide nude modeling debut at 50PlusMILFs.com in 2020, Brie Daniels told us, "I had fantasies in the back of my mind, but I was always a little prudish and didn't want to tell anyone what my fantasies were, so I didn't tell anyone what I wanted to do,"
She wanted to suck and fuck hung, young porn studs for all the world to see, but it turned out not to be a "been there, done that" situation for this now-61-year-old divorcee and mom. She's back for more: playing with herself for your viewing and jacking pleasure today before she fucks again.
"I think most people who know me would be stunned to see me in porn, even though they might have suspected all along that I would have a great time at it," Brie said. "Yes, I'm the woman-next-door, but I'm always the first with a sexy joke or sexual innuendo. I did all the family things and now I get to do the me thing."
Brie was born in Washington State and lives in Florida. She said, "I love games of flirtation and seduction. I love men who know what they like and how to ask for it. Men who just can't keep their hands off of me."
That would be all men, Brie.